McMahan's Balisong Page
****************************************
DISCLAIMER: ALL TRICKS AND MODIFICATIONS SHOWN ON THIS WEBSITE SHOULD BE PERFORMED AT YOUR OWN RISK. THE AUTHOR OF THIS SITE WILL NOT BE HELD RESPONSIBLE FOR DAMAGES TO PERSON OR PROPERTY DUE TO INFORMATION FOUND WITHIN THESE PAGES.
****************************************
Shown below are some modifications I made to my Benchmade model 42 balisong. As you can see, I have removed the horns and sculpted the tang to a point. This is fairly easy to do at home, assuming you have access to a Dremel tool with a cutting wheel attachment and some fine grit wet sandpaper to finish the job. However, in order to make these alterations I had to remove the blade from the handles which voids Benchmade's warranty. So, if you decide to take the plunge and give this a try, make sure you know what you're doing!
McMAHAN'S BLADE/TANG MODIFICATIONS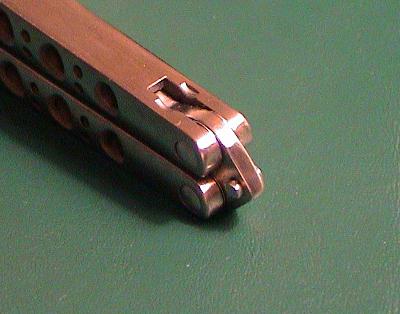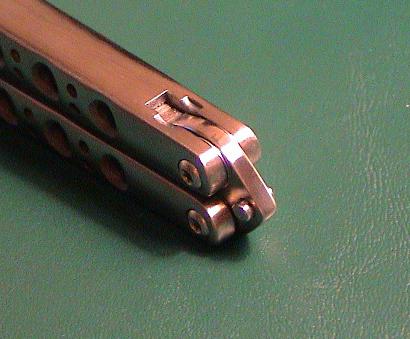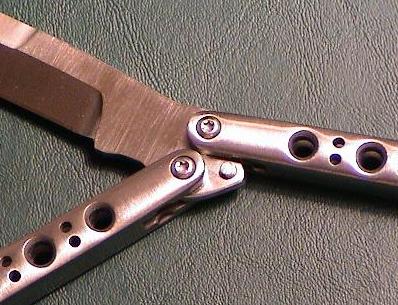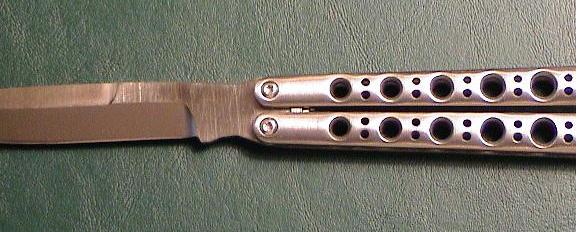 Here is a sweet looking blade modification made by a fellow Bladeforums member, 7Cain. If I remember correctly, all he used to change his blade style was some sharpening stones.
7CAIN'S BLADE MODIFICATIONS